Index

TEGLEG RECORDS promotes artists / musicians working in electronic / digital music / phonic / sonic art / electro / acid / dubstep / leg n bass / mashup / techno / breakcore / dogstep / experimental / glitchtronica / mentalism / spazmodic simulation
DXN - Scatterbrain
EP
Amazing new 5 track release from DXN, teleporting our minds through the cosmos and beyond. Wonderful crafted glitchy beats and viberant ambient soundscapes makes for enjoyable listening.
Release Date: 30th May 2015
MORE INFO
PREVIEW ON SOUNDCLOUD
Tegs Playground Multi Edition Raz around in the city faving fun, this time with your friends! You can find the usual mayhem thats in earlier editions with a many new things and a few new tunes thrown in.
The city has had a major makeover and has grown in size considerably. Explore it all and try out the vehicles and weapons.
Features:
Download Now from indiedb.com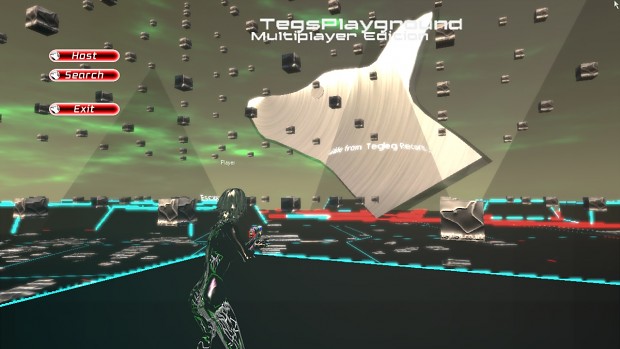 ---
Check out all our games on our games page.
---